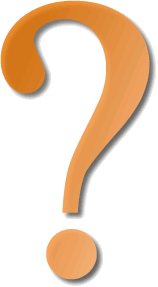 Do you take medical insurance?
How many treatments will I need?
Are there any side effects to the treatment?
What are the needles like? Do they hurt?
Do I have to believe in acupuncture for it to work?
Besides acupuncture, what other techniques do you use?
Can I purchase a gift certificate for someone else?
What if I have further questions?
What are your fees?
If you do not have acupuncture benefits through your health insurance, please refer to the service fees below. These fees are based on the "at the time of service" rate. We accept cash, check or major credit cards. Payment is due at the time of service.
Our Service Fees:
- Initial Appointment (approximately 1.5 - 2 hours) - $150.00
- Follow Up Treatment (approximately 1 hour)- $85.00
Do you take medical insurance?
Yes. We accept major insurance plans such as Blue Cross Blue Shield, Aetna, and others. Coverage for acupuncture treatment is dependent upon your health insurance provider.
We recommend asking your insurance company the following questions before contacting our office:
- Is acupuncture covered by my plan?
- Is reimbursement limited to a particular network or panel of providers?
- Is a referral required from my Primary Care Provider (PCP) or any Pre-authorization from you required?
- Is there an annual deductible? If so, how much is the deductible? How much has been met?
- Is there a maximum yearly allowance for acupuncture? Maximum number of visits?
- Am I covered for only a limited kind of conditions? If so, what are they?
- What percentage of my treatment cost is covered?
- What is my copay amount?
In addition to using your insurance, you may be able to setup a Flexible Spending Plan through your employer and get reimbursed from that plan with your tax free money.
How many treatments will I need?
The number of treatments needed differs from person to person. For acute problems, usually only a few visits are required. For complex or long-standing conditions, one or two treatments a week for several months may be recommended. Due to the chronic nature of such conditions, it is important to understand that acupuncture tends to be cumulative. For this reason, do not expect too much too soon. We consider 8 to 10 treatments as one course, and for long-term problems, multiple courses may be necessary. It's like fertilizing your garden — don't expect the flowers to bloom tomorrow, but in the long-term, you will end up with much better results.
Are there any side effects to the treatments?
Usually not. As energy is redirected in the body, internal chemicals and hormones are stimulated and healing begins to take place. Occasionally, the original symptoms worsen for a few hours or days, or you may experience changes in appetite, sleep, bowel and urination patterns, or emotional state. These should not cause concern, as they are simply indications that the acupuncture is starting to work. It is quite common with the first several treatments to have a sensation of deep relaxation or even mild disorientation immediately following treatment. These pass within a short time and never require anything more than a bit of rest to overcome.
What are the needles like? Do they hurt?
People experience acupuncture needling differently. Most patients feel only minimal pain as the needles are inserted; some feel no pain at all. Once the needles are in place, there is no sensation of pain. Acupuncture needles are extremely thin and solid and are made from stainless steel. The needle point is very smooth and insertion through the skin is not as painful as injections or blood sampling. The risk of bruising and skin irritation is less than when using a hollow needle.
We always use disposable needles.
In addition to needles, we use other techniques such as moxibustion (moxa), Gua Sha, cupping, or a simple roller to stimulate the meridians. By using these techniques we can still help people who are afraid of needles but wanted to give Chinese medicine a try.  
Does acupuncture really work?
Yes. In the past 2,000 years, more people have been successfully treated with acupuncture than with all other health modalities combined. Today acupuncture is practiced widely in Asia, Europe, and in the United States. Acupuncture treatments can be given at the same time as other techniques are being used, such as conventional Western medicine, osteopathic or chiropractic adjustments, and homeopathic or naturopathic prescriptions. It is important that, as your acupuncturist, I am aware of all your treatment modalities, so that I can help you get the most benefit from all your treatments.
Do I have to believe in acupuncture for it to work?
No. Acupuncture is used successfully on cats, dogs, horses and other animals. These animal patients do not understand or believe in the process that helps them get better. A positive attitude toward wellness may reinforce the effects of the treatment received, just as a negative attitude may hinder the effects of acupuncture or any other treatment. A neutral attitude ("I don't know if I really believe in this") will not block the treatment results.
Besides traditional acupuncture, what other techniques do you use?
In addition to traditional acupuncture, we use other techniques such as moxibustion (moxa), Gua Sha, cupping, electroacupuncture, or a simple roller to stimulate the meridians. We also offer scalp acupuncture that works great for after stroke symptoms, such as one sided weakness, pain, etc.
What will my visits be like?
Your first visit will be relaxing, conducted in a private and confidential setting, and be used to primarily gather information, discuss your health concerns, assess the underlying conditions leading to your current situation, perform a non-invasive physical examination, and let you know what to expect when returning for future treatments. If you are ready, you may receive your first acupuncture treatment during the first visit as well. You may also receive various recommendations about your diet and/or daily habits.
Your consequent visits will consist of acupuncture treatments, assessing your current progress, and discussing how changes in your lifestyle (diet, exercise, and others) may improve your condition and overall health.
The first visit will last approximately two hours and the consequent treatments will last approximately an hour.
Do you do walk-ins?
No. You have to call to schedule an appointment. If you want to be treated immediately, we might be able to see you depending on the day and time, but you still must call first.
What is your schedule?
We see patients Mondays, Tuesdays, some Thursdays, and Fridays. You need to call to schedule an appointment first. We do not accept walk-ins.
Can I purchase a gift certificate for someone else?
Yes. You can purchase a gift certificate through our website at this link. Payment is processed securely online through Paypal where you can pay with a major credit card or from your paypal account. You will get an immediate email with the gift certificate attached as the PDF file. You can print the gift certificate and give it to someone else or forward it to them electronically. They need to print it and bring it to the appointment.

Your computer will need to be able to open Adobe PDF files. If you have problems openning the PDF file, please download and install a free Adobe PDF Reader.
What if I have any further questions?
If you have any further questions please contact Natalie Simak at 443-474-4122 or via the contact form.